Narcissism At Its Finest. Is Delta Still Atlanta's Favorite Airline? Age = Wisdom. Could Care Less. A Great Time Of Year. The Sphere.
---
I received many comments, mostly sent to my email address, from last week's post. Please remember that it is my take and I am always looking for your opinion and comment. Thank you to all for taking the time to respond.
---
"I, _____________, do solemnly swear (or affirm) that I will support and defend the Constitution of the United States against all enemies, foreign and domestic…"
That is the first sentence of the U.S. military oath of service. This 60 Minutes interview with retiring Chairman of the Joint Chiefs Gen. Mark Milley literally turned my stomach. This take is not pointed at the former President, or any other politician, as all of you know how I feel about anything political. What makes me ill is that the statement made by the former President has again come to light as this military veteran of forty-three years gets set to retire. Mark Milley, before his appointment as the Chairman of the Joint Chiefs of Staff, served with the 82nd Airborne Division, 5th Special Forces Group, the commander of the 2nd Brigade Combat Team, the commanding general of the 10th Mountain Division, and served as the commanding officer of the International Security Assistance Force Joint Command. He earned degrees from Princeton, Columbia, and the Naval War College, and was awarded the Bronze Star four times. For anyone, nonetheless any politician, to infer that this military hero would do anything treasonous with China is disgusting.
In today's post, I mention narcissism and cognitive abilities. It is ironic and sad that the two leading candidates for the 2024 presidency align with those descriptions.
---
Hello Ed,
I clearly understand that successful companies must segregate their customers based on spend, as well as tenure and loyalty. As someone who has been a Delta customer since the early 1980's, the changes made with both Medallion status and Sky Club access, while certainly differentiating your customer base based on spend, certainly does not reward customer tenure and loyalty. There are case studies outlining the missteps well-recognized brands and entities have taken with their lack of recognizing customer tenure and loyalty.
I am far from a "Bain' consultant or analyst, but my leadership and P/L experience tell me that your staff could have developed a program that honored customer spend, as well as loyalty, and tenure.
That was an email I wrote to Ed Bastian, the CEO of Delta Air Lines, the day after Delta announced changes to their Medallion program and Sky Club access. The changes Delta announced only rewarded customer spend to create 'greater value' and delineate their customer base, with no regard to customer loyalty and tenure. I am sure my email, which was responded to by one of Delta's customer officers, was one of thousands that flooded Ed Bastian's inbox, as well as the media posting negative vibes with Delta's new rules. An update is that Ed Bastian has conceded that the program changes may have gone too far and it looks like Delta may "roll back" their decision that resulted in angry customers and very bad optics. I guess the lesson learned is that well-run companies, even with strong leadership, can still take missteps with how they treat their customers. Here is a take from Kyle Potter from Thrifty Traveler:
---
Not one of our favorite topics, but America is getting older. The share of Americans sixty-five or older grew by more than a third from 2010 to 2020 and at the fastest rate of any decade in 130 years. The good news: As reported by Pew Research, among adults 65 and older, fully 60% say they feel younger than their age, compared with 32% who say they feel exactly their age and just 3% who say they feel older than their age. The bad news: About one-in-four adults 65 and older report experiencing memory loss. About one-in-five say they have a serious illness, are not sexually active, or often feel sad or depressed. One-in-seven cannot drive.
Now that I have your attention – it is obvious that we must try to maintain and improve our functional fitness, as well as our mental aptitude and cognitive skills. The old adage that "I don't remember what I came into the kitchen for, but I do remember lyrics from '80's hair bands" – is mystifying. Speaking of aging and wisdom, this statement is so true in many, many ways.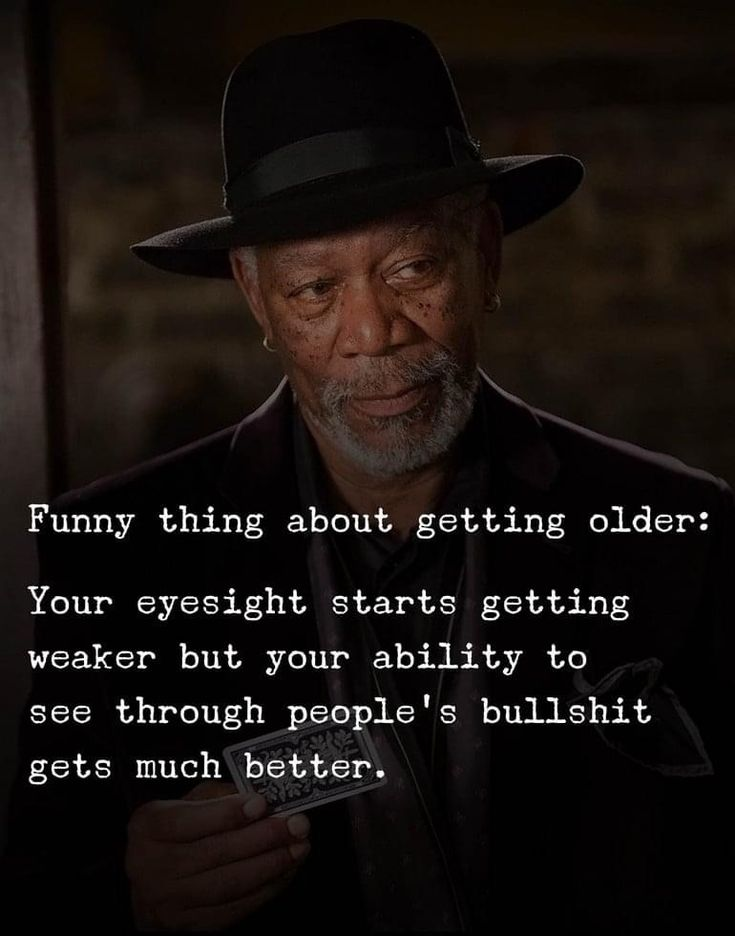 ---
Here Are Ten Random Topics That I Could Care Less About. What About You?
Taylor Swift attending NFL games to watch her new squeeze.
NPD – Narcissistic Personality Disorder
Any latest version of iPhone software
Chatbots
The sheer amount of commercials during NFL games.
Mortgage rates hitting a 23-year high.
Insincere people.
Eyeglasses that support ChatGPT. WTH?
Weak coffee.
Anything to do with politics.
---
I mentioned this a few weeks ago, but if you enjoy sports, you are definitely enjoying this time of year. College and pro football are in full swing, as well as the other football around the world. Major League Baseball playoffs start Tuesday, the National Basketball Association on October 24, and the National Hockey League on October 10. Major League Soccer playoffs start soon, and for me it will be interesting to see where Orlando City and Atlanta United end up in the eastern conference standings, and how Chattanooga F.C. fair in their playoff run. A fun time of year heading into the Fall.
---
Speaking of live sports, this could be one of the most creative in-game productions….and of course it was hockey fans in an arena who pulled this off. Excellent!!!
---
I am not a huge fan of Las Vegas, probably due to the number of times I have been there for business. Las Vegas, similar to other cities, can be tough to do business in due to variable labor, union regulations, and the sheer volume of people in the city. The city has come a very long way over the years, and the newest 'attraction' in Sin City is magnificent. Sphere, part of The Venetian Resort, is a state-of-the venue combining music, art, and fabulous technology. Sphere has 160,000 speakers and 260 million pixels, took five years to build, and costs exceeded $2.3 billion.
U2 provided the entertainment for the Sphere's opening on Friday of last week. Whether you like their music or not, this venue is just an amazing venue to see any performance.
---
Adios, pay it forward, be safe, and have a Funday Sunday!