I Need YOUR Thoughts. The Misfortune Of Others. Benicio. Florida & Texas.
---
I am interested with YOUR Thoughts on the Following. This is no time to be shy…just put your thoughts in the Comments section of the blog…or if you prefer, email me your thoughts. Grazi'.
Today marks day 578 of Russia-Ukraine war.
I am a big supporter of teachers, first-responders, and anyone who provides services to children. This quote, from a former Atlanta area teacher with eight years of experience, is just so wrong. "I am earning what a teacher with 15 years of experience made at my last school district — and 50% more than what I made when I quit." This teacher quit her school system to go to work at Costco. I know, there are always three sides to every story, but this is appalling.
Fall is officially here. It was under 70 degrees in central Florida this morning. Okay, you non-Florida people, stop laughing.
Are interest rates, specifically fixed-rate mortgage rates, at a level that will not change in the near future?
Will the CDC recommend we take a vaccine for every new strain of Covid-19?
Families and individuals in Atlanta and Orlando spending way too much money on tickets to see Lionel Messi, with Messi unavailable/injured for last week's game in Atlanta and tonight's game in Orlando.
The United Auto Workers (UAW) strike could result in 300,000 people without a paycheck – in Michigan alone.
The Miami suburb of West Kendall has never been known for being recognized as an area of culinary excellence, but one eatery there has made the NY Times Restaurant List 2023. My go-to Miami contact is my longtime compadre, PDR, who has forgotten more about the inner workings of Miami than I ever knew. PDR: have you and DDR been to Smoke and Dough?
They are not exactly the Shinkansen bullet trains of Japan, but Florida's Brightline service finally provides high-speed rail service from Miami to Orlando. At a top speed of 130 m.p.h., the Brightline train service from Miami delivers you to Orlando in less than three hours. A great alternative for some trips, especially if you want to avoid the Florida Turnpike or the infamous I-95. There are other routes you can take on Brightline with a stops in West Palm Beach, Boca Raton, Ft. Lauderdale, and Aventura. In the very near future, Brightline will also service the Orlando to Tampa route. Nice job, Brightline.
This is not a loaded question…it is just a question: Are the leading U.S. presidential candidates too old to be the Commander-in-Chief of the country's armed forces, as well as the President?
---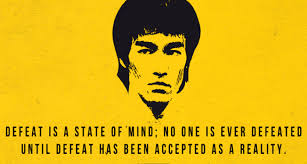 ---
This neo-noir crime thriller stars one of my favorite actors, Benicio Del Toro. Overall, can you think of an actor that is on-par with Del Toro and his ability to morph into that intense gaze, and moody, haunted persona?
---
My take on the quote below has nothing to do with who is quoted, though before her death three years ago, she was an associate justice of the United States Supreme Court. While I agree with the first part of the quote, we have all unfortunately witnessed that to "… do it in a way that will lead others to join you" may backfire.
"Fight for the things that you care about, but do it in a way that will lead others to join you."– Ruth Bader Ginsburg
---
Word of the Day: Schadenfreude. This word is a direct combination of the German words for "harm or misfortune" and "joy." It describes the happiness one feels at the misfortune of others. An example of 'schadenfreude' used in a sentence: "I felt a twinge of schadenfreude when I heard that my former colleague who liked to cause trouble for others had been fired." Now you know.
---
For the last Sunday in September, I will end this take with a bit of fun humor. I enjoy living in Florida, especially between October and April…but Chris Cope's perspective on the states of Florida and Texas are very funny.
---
Adios, pay it forward, be safe, and have a Funday Sunday!
---