The Fall. You Can't Fix Stupid. Matty Ice and Sanu. Is One Enough?
Every year about this time I start thinking about the North Georgia mountains, specifically the Blue Ridge area. Just a short drive from Atlanta, Chattanooga, and western North Carolina, the Blue Ridge area has it all. A great mountain range, a gorgeous lake, various hiking trails, and a quaint and fun 'downtown' area. I have had the opportunity to visit many different areas of the world, but it is awesome that just over two hours from Atlanta is an area that is in my top ten. There are lots of accommodations in Blue Ridge, from in-town bed and breakfasts, tons of VRBO's, and beautiful cabins for two or for many. If you are interested in a cabin, I would strongly recommend Above the Rest, a development on a mountain range just ten minutes driving from the town of Blue Ridge. Make sure you check out the Boat Dock Bar & Grill at the Blue Ridge lake marina – good views, live music and fun and interesting people.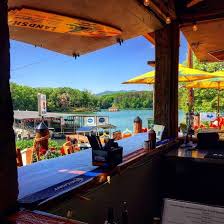 When you go, please say hello to Jeanette and David, the management team at Above the Rest.. #BlueRidgeGa #abovetherestcabins
https://abovetherestcabins.com/about-us
I am a dog lover. A well-behaved dog is great to be with and can truly be a great companion. The Orlando International Airport recently introduced a program for dogs to greet inbound passengers, simply as a way to welcome people to the Orlando area. A great idea and very well-received as some of the dogs used for this program are active and ex-police dogs. Police dogs are truly amazing with their amazing ability to track and take down bad people – in a very quick and efficient way. Below is a look at 'Sicaria', a Belgian Malinois that weighs 70 lbs. and can run at a speed up to 33 mph. There is the great saying "you can't fix stupid" which would definitely align with this moron who thought it would be a good idea to run from Sicaria. Notice the pursuit speed when she is let go from her leash. Within seconds Sicaria has taken down the moron who decides to try and fight back. Not a good idea. Sicaria, you rule!! (note: move the red bar to the 8:30 mark to watch Sicaria do her thing).
The Falcons won last Sunday night. Good. Matt Ryan has thrown for five touchdowns in two games. Good. Ryan has thrown five interceptions in those two games. Bad. Mohamed Sanu, the 8th year pro from Rutgers, is one of the Falcons' wide receivers. An excellent receiver who could also be the best blocking wide receiver in the game. Good. A wide receiver who also has a career QB rating of 158, having gone 7 for 8 for 223 yards and four touchdowns. He is the Falcons' 3rd quarterback – Matt Schaub is Matt Ryan's backup. Along with Sanu's uncanny accuracy, Sports Illustrated has reported that Sanu's arm strength provides him the ability to throw the ball farther than Matt Ryan (as well as Tom Brady and Russell Wilson). With the Falcons' pathetic running game, do you think it's time for head coach Dan Quinn to put in a play scheme that utilizes Sanu's arm strength, accuracy and running ability? I certainly do. #atlantafalcons #mohamedsanu
October is right around the corner. What happens with the Dow Jones in this month of the systemic rise and fall of equities? An always fun trip to the central coast of California including Paso Robles, Templeton, Palo Alto and San Luis Obispo. On to Atlanta for Amy's wedding which will be fun in so many ways. The Braves and Atlanta United's playoff run. Some cooler evenings, the spectacle of Halloween, and the unfortunate end to daylight savings time. October is always a fun month.
The Good: Atlanta United beat San Jose yesterday at Atlanta's Mercedes Benz stadium. The Good: Josef Martinez. The Crazy: Josef has scored more than half of the team's goals this year. The really bad: the cause and effect of Josef going down to injury in yesterday's game. What happens with United's playoff run with the possibility of Josef not being in the lineup? Who steps in to United's starting eleven and where do the goals come from? Does manager Frank de Boer install a 'bunker' tactic and look for the counter attack employing the very fast Tito Villalba to replace Josef? The video below is one example of what Atlanta United will be missing without Josef: #josefmartinez #atlutd
Adios, pay it forward, and have a Funday Sunday!