So You Like Wine? And Down The Stretch They Come.
California – to many deemed as the "left coast" but since politics is a no go with this blog I will focus on the central coast of this massive state. San Luis Obispo, Cambria, Templeton and Paso Robles. From the coastline the drive inland is beautiful, with its rolling hills, farming estates, and wineries. Yes, Sonoma and Napa north of San Francisco are the well-known regions for tourists and their thirst for their favorite whites and reds. Reality: the much better and more beautiful area to visit wineries are found within a 30-mile radius of Paso Robles, a beautiful town surrounded by 250 wineries. If you are a fan of Sonoma and Napa, you will find the Central Coast region of California a refreshing change.
Kudos to Michelle and Sherman Thacher. They own and manage a beautiful winery just outside of Paso Robles encompassing 52 acres that closely resembles a sprawling Kentucky ranch. Along with their tasting room, wine club, and event facility, Thacher Winery and Vineyard hosts various events throughout the year. One of the events is yesterday's Kentucky Derby party where club members pick up their wine but also participate in a wonderful party to enjoy the 145th Kentucky Derby race and festivities. A well-planned event with mint juleps, their great tasting wines, good food and music. When you are in the central coast of California, enjoy the wineries but make sure you spend time with the Thachers. http://www.thacherwinery.com/visit/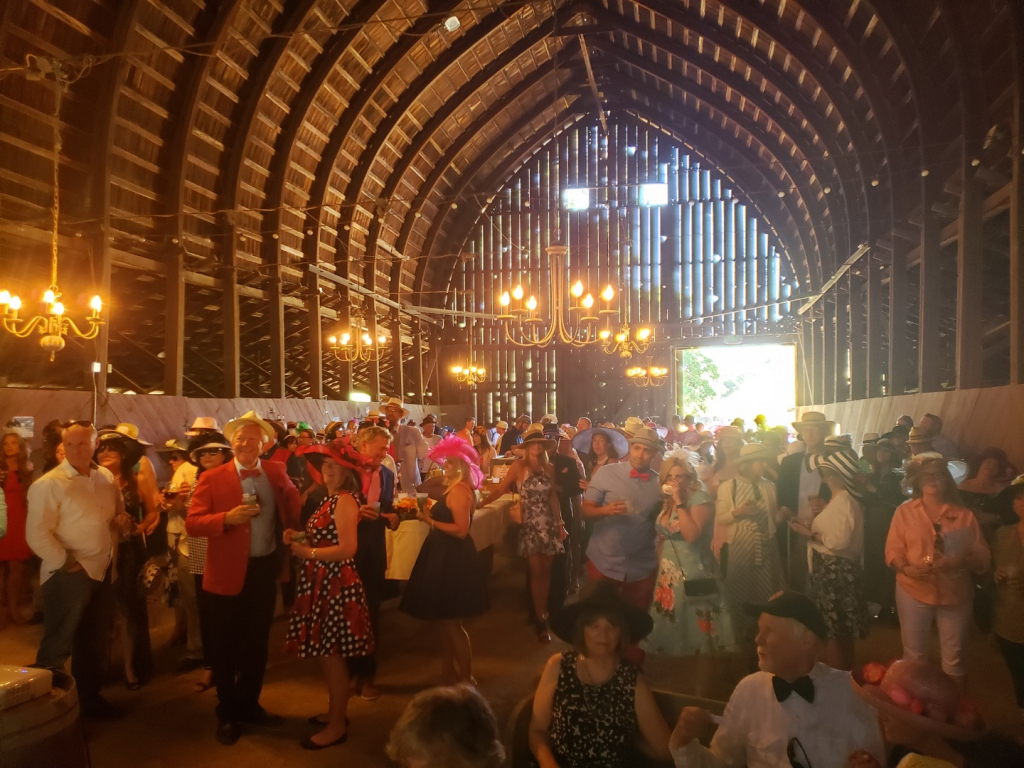 Traveling in California so cutting this post short – enjoy Cinco de Mayo and have a Funday Sunday.