California: Get Your Education Code Changed. They Just Don't Like Each Other. Not Detente. Honor Thy Mother.
You can paint this scenario anyway you want. Laws, policies and codes assist in governing our cities, states, and the country providing balance and guidelines for all of us. Sometimes, these parameters of the law should be just that, parameters that can be interpreted in different ways based on specific scenarios. Case in point: a second grade San Francisco teacher, who has fought breast cancer and is recently recovering from surgery, is now facing a financial dilemma that is both unnerving and ludicrous. Under the California Education Code, revised forty-three years ago, teachers in the state only receive 10 sick days per year. In addition, and this is where the Code is so sideways, teachers can also receive up to an additional 100 days of sick leave. This makes sense and seems equitable until the person on this extended sick leave has their pay reduced by as much as $240 per day…..to pay for their substitute. There may be other states with the same type of sick leave policy but this senseless code must be changed, and changed quickly. I cannot fathom what this California second grade teacher is going through while recovering from breast cancer and now dealing with a serious financial scenario. The governor of California is a former mayor of San Francisco. How about stepping in prevent this scenario from happening again?
http://leginfo.legislature.ca.gov/faces/codes_displaySection.xhtml?lawCode=EDC&sectionNum=44977
Orlando City visits Atlanta United later today at Mercedes Benz stadium. It is Mother's Day and Atlanta's brass has made the decision to open the upper level for the game. That means as many as 70,000 people for this rivalry game – with a national television audience as well. I'll go with a least three yellow and one red card in what was once the most heated rivalry in Major League Soccer. The billboard Atlanta United leased two years ago on I-4 near downtown Orlando may have fueled the fire just a bit. Orlando City, led by former Manchester United star Nani, is much improved over last year. Hopefully we will see a wide open match later today. #ORLCITY #ATLUTD
They have reared their ugly head again. Threats and posturing with the United States and our armed forces evokes bad memories of this once-thriving country. In reaction to troubling indicators and warnings from their leaders, U.S. Central Command has made the decision to move the USS Arlington and a Patriot missile battery to a strategic area near the Middle East. The Arlington joins the USS Abraham Lincoln Carrier Strike Group to help stand down these threats and aggressive posturing. The country I am referring to is Iran, with their dysfunctional leaders and military always brow-beating their Middle East neighbors. The above-mentioned battleships, as of yesterday, are now joined by as many as six B-52 bombers, capable of flying at 50,000 feet and able to deploy both nuclear and conventional weapons. They are now parked at Al Udeid Air Force Base in Qatar, a mere 20-minute flight to Tehran. God speed. #CentralCommand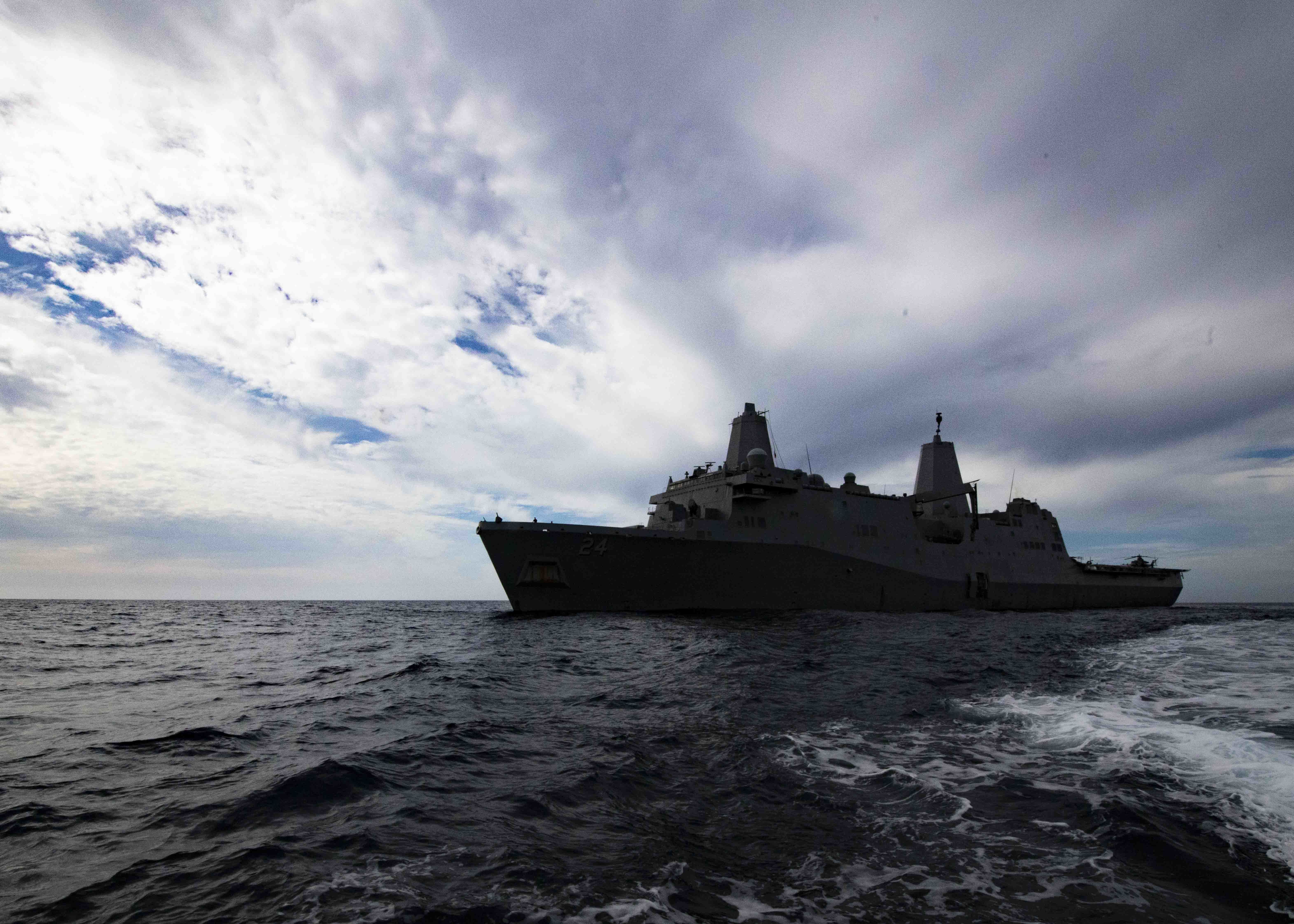 Today is Mother's Day. Yes, many of us live away from our mom, have had a contentious relationship with her, or like me, mom has passed on. With that said, whether your mom is still with us or not, don't miss the opportunity to show your respect and appreciation for all moms today.
Mother's Day became an official U.S. holiday in 1914 when President Woodrow Wilson proclaimed the second Sunday in May as a day of "public expression of our love and reverence for the mothers of our country." I don't know much about Woodrow Wilson, but as the 28th President, he led America through World War I, then subsequently provided the runway for a peace treaty and the formation of the League of Nations. I know of one north Atlanta family who has gathered in force to celebrate their mom and grandmas in a big way. Not all of us can gather in a similar way to this family, but at the very least, no matter the situation, call your mom and show your respect and appreciation. Just do it.

Adios and Have A Funday Mother's Day!