Am I Asking For That Much?
As we approach the last quarter of 2021, many of us, including me, have reflected on the last twenty months. An unprecedented time with a virus tipping the world to one of uncertainty, illness, and in some cases, despair. One can only hope that as we get into 'Q4' and the new year, we can put some of the socio/economic issues behind us. Yes, the political world has played havoc but as all of you know, I will not go there. Below are some of my 'hopes':
To the health and safety czars of the world: please give us definitive and efficacy-supported information regarding the vaccine boosters. Let's not return to the misguided information that came from the CDC, WHO, and the National Institute of Allergy and Infectious Diseases. One voice, one directive, please.
From 1892 to 1954, nearly 12 million immigrants arriving at the Port of New York and New Jersey were processed there under federal law. In numerous occasions in the last seventy years, the United States has 'processed in' immigrants who legitimately want a life in America. There is no doubt that our nation's farmers, especially the ones in California, rely on immigrants to keep the supply chain of food moving forward. In a recent survey of farmers by the California Farm Bureau, 55 percent reported labor shortages, and the figure was nearly 70 percent for those who depend on seasonal workers. So, while I completely understand that the United States must govern immigration, the situation like the one in Del Rio, Texas must stop. Over 6,000 Haitians, including very young children, without the basic necessities of food, clothing, and shelter, living under a highway in a border town. How quickly we can forget Ellis Island and the runway to a life given to so many immigrants.
Let us hope that the family of Gabby Petito finds peace. We may never really know what happened to her and I am a firm believer in due process and that one must be proven guilty. If Brian Laundrie had anything to do with this young lady's death, I can only hope that he did enter that waterlogged reserve in southwest Florida. The Carlton Reserve is 75% water, with thick underbrush, murky ponds, and infested with snakes and alligators – never mind the infamous Florida panther. Trust my instincts: My friends who I grew up with in Miami know exactly what I am referring to – we may never see a trace of Brian Laundrie again.
All of us, at some level, are affected by the supply chain nightmare. As the ongoing and critical shortage of truck drivers continues, the cause and effect of moving 75% of all goods across the United States concerns everyone. It is estimated that there is a shortage of 60,000 truck drivers, which is due to many reasons including a retiring workforce, the pandemic, and work/life balance. Last week, due to the shortage of trucks and drivers, there were sixty-two ships anchored off the coast of Los Angeles/Long Beach waiting to be unloaded. In a very simple statement, this cannot continue.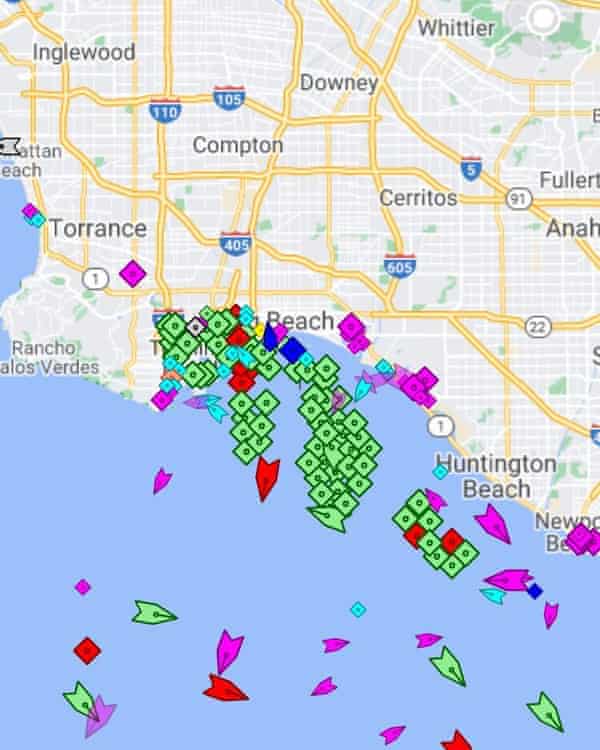 Not to mince words: Let us all hope that once again that we become the UNITED States of America.
Adios, pay it forward, be safe, and have a Funday Sunday!