No Religion, No Politics. Top Of Mind. It Is Day Eighty-Eight. Bruno Was The Best.
Thank you to everyone who replied to me or commented on last week's post. A post that said many things about religion and politics without any words.
---
Here are a few top of mind things:
The continued expansion of the privatization of space is continuing at a very fast pace. Boeing has entered the space exploration market with their Starliner, which docked at the International Space Station yesterday.
After three years of economic despair, it seems like Lebanon may have a recovery plan for pulling the nation out of its financial meltdown. Let us hope that this finally happens.
The World Health Organization (WHO) is "working on" monkeypox guidance as cases are rising rapidly. I feel so great about the WHO providing guidance on monkeypox considering their spot-on analysis of Covid-19 and its variants. Note of interest: the first outbreak of monkeypox was in 1970 in the Democratic Republic of the Congo. Yes, fifty-two years ago, and the WHO has no solution as of today.
He fired fifty rounds in a Buffalo supermarket and killed 10 people. Multiple homicides and clearly a hate crime. Anyone want to chime in on what the legal system will do with this monster?
A brewery in Finland has launched a new 'NATO-based' beer. Their tag line is a "Taste of Security." Now that is excellent product marketing.
---
Today is day eighty-eight. As international news outlets continue their coverage of the war, there now seems to be general apathy surrounding the despair and destruction suffered by the country of Ukraine and its people. No longer a lead story for most news outlets, we now get to frown upon the bear market and the 'sudden' resurrection of Covid-19 and its variants. I find this alarming, and though the United States has approved another $40 billion for Ukraine, the Vladimir Putin-led Russian forces continue their relentless attack and destruction of a sovereign nation. Apathy aside, let us keep in mind the following:
President Volodymyr Zelenskyy said Ukraine is determined to reclaim control over the southern cities of Kherson, Melitopol, Berdiansk, Enerhodar and Mariupol, now occupied by Russian troops. Yes, reclaim control as the Russian forces have taken over these cities and either killed, imprisoned, or forced its citizens to leave their homes.
Since the third week of February, Russia has fired more than 2,000 missiles into Ukraine, destroying not only Ukrainian military installations but schools, hospitals, and residential apartment buildings.
Ukraine reports that since the invasion by Russian troops, over two hundred thirty children have been killed and 427 injured.
The amount of war crimes Russia is committing continues on a daily basis including executions and torture of Ukrainian soldiers and its citizens.
Vladimir Putin, for many years, has not wanted Ukraine to join the NATO alliance as a bordering country. The war Vladimir Putin instigated and began close to ninety-days ago has had a crystallizing effect on the NATO alliance as countries in close proximity of Russia are now wondering if they are next? Though Putin has shrugged off the announcements by Finland and Sweden of their acceptance into the alliance, there is no doubt that this megalomaniac is uneasy with these two former independent Nordic nations now joining NATO. Finland and Sweden both have highly capable militaries and provide a geopolitical strength and advantage to NATO. Finland shares an 830-mile border with Russia, expanding the land border that Russia shares with NATO territories by 100%. Though Sweden does not have a land border with Russia, it does share a maritime border with the country. The swift and hasty acceptance of Finland and Sweden into the NATO alliance must be unnerving for Putin. Who knows what this tyrant will do next? Does Putin have ambitions of invading a NATO country to test the resolve of the alliance?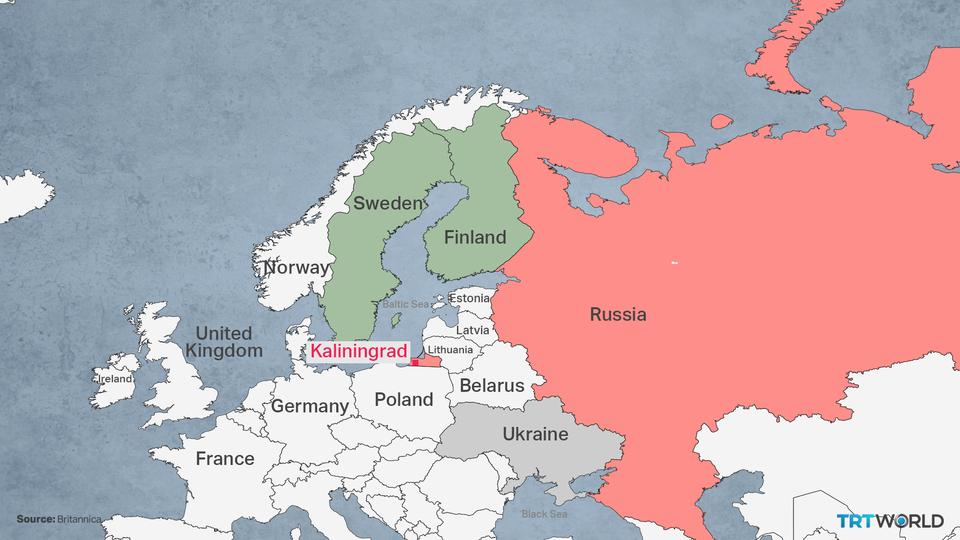 "War, what is it good for, absolutely nothing…" not only pertains to the Russia-Ukraine conflict, but all war. Wars have started for all kinds of reasons, from keeping the world safe from the spread of Naziism, to preventing the creep of communism spreading in Southeast Asia. The Middle East conflicts offer up different dynamics of war, including the petrifying existence of religious extremism, but simply said, what is war good for?
Two young music lovers, obviously with no clue of the magical Edwin Starr, take a listen to Starr's famous song "War," which is so relevant with the situation in Ukraine. These kids are amazed with the song, it's rhythm and Starr's lyrics. As I have asked many times, why has this type of R&B/Funk music gone silent?
---
Gordon Solie's Championship Wrestling From Florida was must-see TV in my household. My brother and I were fixed to the black and white box watching the likes of Dory Funk, Jr., The Briscoe brothers, Wahoo McDaniel, The Great Malenko, and of course "The American Dream", Dusty Rhodes, make mincemeat out of their opponents. I will never forget our father, after trying to watch the wrestling shenanigans with us, just shaking his head and telling us that none of these great wrestlers would hold a candle to someone called Bruno Sammartino. With no internet or YouTube available back in the dark ages, my brother and I just took our dad's word for it, and quickly went back to watch Gordon Solie and his sixty minutes of fun.
Fast forward many decades, and the name Bruno Sammartino has once again surfaced, as Amazon and other outlets have made a documentary film on the life of Bruno Sammartino available for our on-demand viewing. Remembering my dad's lecture about this great wrestler, I dug up a few facts:
An Italian immigrant, his family was forced to leave their hometown of Pizzoferrato, Italy, fleeing from Nazi-German troops.
His family settled in Pittsburgh, Pennsylvania where the young Sammartino, with limited English-speaking ability and his slight appearance, became of target of bullies at his high school.
Sammartino quickly turned to weightlifting and wrestling, which provided him with size and strength of massive proportion.
In 1959, Sammartino set a world record in the bench press with a lift of 565 pounds. He was soon discovered by a wrestling promoter and the rest is history.
He won his first world wrestling title in 1963.
Sammartino sold out New York City's Madison Square Garden 187 times.
I will watch 'Bruno Sammartino' sometime this week, thinking of my dad and his comment about this great wrestler, who fled the Nazi's as a young child and went on to become, in Arnold Schwarzenegger's words, "The Star of All the Stars."
Adios, pay it forward, be safe, and have a Funday Sunday!