It Is All Happening Here.
A huge sports week in the City of Atlanta led by Atlanta United's playoff game on Wednesday night. After all the ups and downs of Atlanta United's season, (injuries, Miguel Almiron leaving for Newcastle and former manager Tata Martino leaving for Mexico's national team) new manager Frank de Boer has provided a runway to get the team to the semifinals. Toronto is Wednesday night's opponent but at home with huge and loud fan support, Atlanta should reach the November 10th championship game. If you are an Atlanta supporter, you need to be cheering on Seattle in the other semifinal game. Should Seattle beat Los Angeles Football Club on Tuesday night, Atlanta will host the championship game in two weeks at Mercedes Benz stadium. Speaking of Atlanta sports, you might want to catch the Atlanta Hawks' Trae Young, who with a bit of injury-free luck, might become the NBA's next superstar. In the Hawks' first two games of the season, Young has been fantastic with a combination of scoring, assists and defense. Another Steph Curry in the making? Maybe so. #atlutd #AtlantaHawks
For a few reasons I do not watch televised baseball. Take me to a game six times a season – it is America's pastime (in many ways) so I enjoy the ballpark atmosphere, a cold beer, and the infamous hot dog that for some reason always tastes better watching a 'swing and a miss'. The World Series is in motion with the Nationals and the Astros battling in a best-of-seven series. I have written about the length of game issues Major League Baseball executives address every year. The average time of a major league baseball game this past regular season was three hours, six minutes, with many games lasting close to four hours. Take for example Friday night's World Series game – after two hours the game was still in the fourth inning and the game ended at the 4:03 mark. I don't know what the answer is but Major League Baseball better quickly figure this out.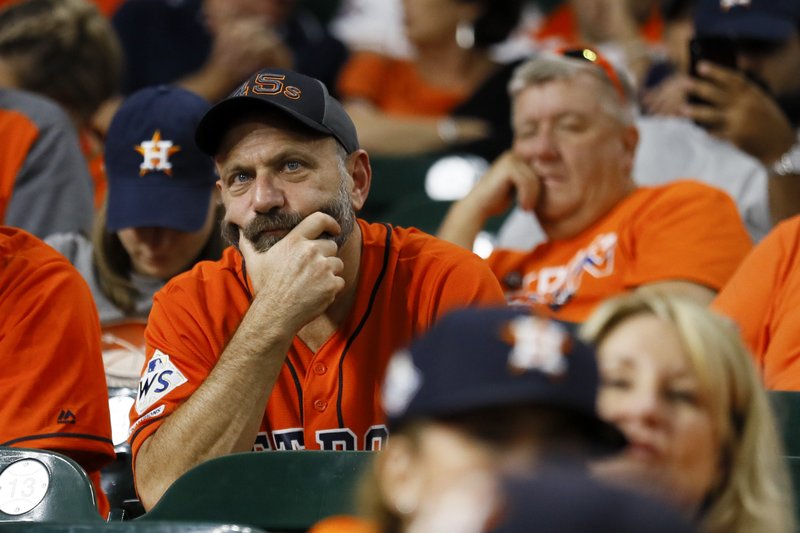 He was a 48-year-old Sunni Muslim and he joined the Islamic State many years ago. As the leader of ISIS he has been responsible for thousands of deaths. He had to know that his time was coming as I assume he had been told that U.S. Special Forces had been deployed to capture him. Even for the worst of terrorists, it must be a very uncomfortable feeling knowing that the U.S. Army's Delta Force had been given orders to find and capture. As a comparison, Delta Force is a liaison to the Navy's Seal Team Six, who eliminated Osama Bin Laden many years ago. Last night, ISIS leader Abu Bakr al-Baghdadi was killed in a U.S. military raid – reports say that as Delta Force arrived at his location, al-Baghdadi used a suicide vest to blow himself up. Due process at it's best. That statement may have gone against my ethos of no religion, no politics. In this case, I don't care.
While most of the United States and other basketball loving countries focus on managing their brackets for the NCAA basketball tournament, many people in an area of Alaska fill out a different type of bracket in October. This bracket has nothing to do with basketball or any sport, but predicts which bear, during Fat Bear Week, will be the fattest bear of all before the winter hibernation season begins. The population of bears in this area of southwest Alaska is close to 2,000, and the managing directors of Fat Bear Week streamline (per se') the contestants down to twelve – allowing thousands of people to post their brackets on Facebook. Don't I wish that things were so simple that I could focus on my Fat Bear Week bracket every October?
It does not matter whether you enjoy watching the sport. Atlanta, Seattle, Portland, Minnesota, and L.A. have proof that some Major League Soccer matches, especially those of rivalries, have now become a relevant event in the landscape of North American sports. Thursday night's playoff game between the L.A. Galaxy and Los Angeles Football Club (this rivalry game is called El Trafico for all the obvious reasons), brought out the best of 90+ minutes of fandom. With all due respect to the tremendous Atlanta United supporters, the "3252" of LAFC are insane. This club is all about L.A. glitz, with the celebrity list reminding many of an NBA playoff game, with Magic Johnson and Will Ferrell leading the way. I have bias towards the sport, but even watching this game on an even keel, this two-hour event was spectacular. If things go as planned in this week's semifinals, Atlanta United will visit this crazy venue two weeks from today in the Major League Soccer championship game.
To the soccer pundits who spit out opinions on younger players, watch young American Christian Pulisic's hat trick yesterday. Their take on Pulisic moving from German club Dortmund to Chelsea of the English Premier League questioned his motivation and ability to not only be effective, but to receive any playing time. Go write about someone else.
Adios, pay if forward, have a Funday Sunday and a great Halloween week.