My Take On Things I Think.
Julian Assange – the ultimate spoiled brat.
Brexit – paralyzation from over-analyzation.
Robert Kraft – a Super Bowl winner and a loser at the same time.
Measles – as mentioned last week, childhood diseases are back with a fury. If you live in the Williamsburg area of Brooklyn measles vaccinations are mandatory. J & D – get it done.
Atlanta United Wins! Interesting to ponder if last night's game at New England would have gone in the same direction if Ezequiel Barco had not come on for the injured Eric Remedi? A road win and three points. As a friend texted me last night, United would have taken their first win against Roswell High School. Hoping that Remedi can recover from concussion-like symptoms soon.
CBS – both the online and television coverage of The Masters is about as good as it gets.
To the Bloomington, Minnesota police department – please put the man who tossed a five-year-old off the third story atrium in the Mall of America into general population. For as long as it takes.
The Trump Family – a hybrid – 50% Bundy and the other half the Adams family. Not Ted and not John.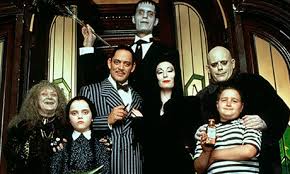 Last Thursday Night's Falcon Heavy Liftoff – amazing. #FalconHeavy
https://www.youtube.com/watch?v=Ne-hI31F2kk
For Those in the Plains Dealing with a Foot of Snow – it is April 14! Atlanta is looking good at 80 degrees and Delray Beach at 85 degrees. Just sayin'.
Fake News – Bryce Harper – can you say self-centered? He signs a new contract with a new team. He schedules a personal vacation during the baseball season. In August. His contract: 13 years, $330M.
Not Fake News – Chris Davis – speaking of Major League Baseball, until last night, Davis had not had a hit in his last 49 at bats dating back to September of last season. He has not hit above .221 since signing a seven-year, $161 million contract, and he has surpassed 30 home runs just once. Since last September, 1 for 49.
Tiger Woods – the definition of enigma. Personal issues, health issues, injuries and surgeries…..and in contention going into the final round of the Masters.
Orlando Drivers – no clue and rude. Maybe it is the heat but if the lights are blinking and the gates are down you might want to stop somewhere other than on the railroad tracks?
https://www.youtube.com/watch?v=DhYz0Vo1luc
Today's Final Round at The Masters – even if you are not a golf fan, this 4th and final round is fun to watch. Note: due to weather, the final round started at 7:30am this morning.
Adios and Have a Funday Sunday!