A Response On EVs. Things I Think. Fox Does It Right With Their World Cup Promo Spot.
---
Last week I addressed the issues surrounding electric vehicles, specifically all things involving the recharging of an EV. Many thanks to T. A., an executive with a major power provider in Texas, who provided her insights and comments.
"All of these are great points and many things not being discussed but rather the focus is on the cars themselves not on what it will take to support them. You've highlighted most of the issues at hand. As a power provider in TX my company is actively engaged in the discussion. The most recent discussion I was involved in was regarding federal fund allocation for a EV charging corridor. In TX we think about Buc-ee's and Love's having the space and right locations to support the charging stations. And if you haven't been to a Buc-ee's, you can definitely spend 30 minutes there!
This part is my opinion – current administration needs to consider the points you and JP are making. The idea we can have 100% renewable generation AND electric vehicles isn't feasible. When wind doesn't blow and sun doesn't shine, we need traditional power source and yes to charge our homes and vehicles. One other thing I think about is where do all the dead batteries go? In the short term, it seems like we are doing great things for our environment by harnessing the wind and sun and moving us from gas powered vehicles, but batteries die (just like our phone batteries), and maybe parts get recycled but they also get buried and then what?
I could go on and on here, but end with a couple of positive notes. Power providers are engaged in the discussion. Elon is engaged in the energy discussion and it would help if other EV manufacturers would engage too. They may be and I just don't know it. Its not just as simple as making an EV and making it affordable for more people. There are many downstream impacts for which EV manufacturers, energy companies and our administration are all responsible."
---
Ten Takes For July 24th.
I do not take any space launch for granted. As my condo building sits fifty-four miles directly east of the famous launch pad named LC-39, I make it a point to watch all rocket launches from the Kennedy Space Center. This morning's Starlink mission was SpaceX's thirty-third Falcon 9 launch THIS YEAR. Even five years ago, who would have imagined that the privatization of space exploration would scale so quickly?
Speaking of space, here is the headline of the week: Another Chinese Rocket Could Be Headed for a Dangerous Uncontrolled Reentry. Thanks for the heads up, China.
As of last week, the U.S. has supported Ukraine with $8.2 Billion since the start of Russia's insurgency back in February. A staggering amount of money considering Russia's continued and advancing occupancy of this sovereign nation's territory.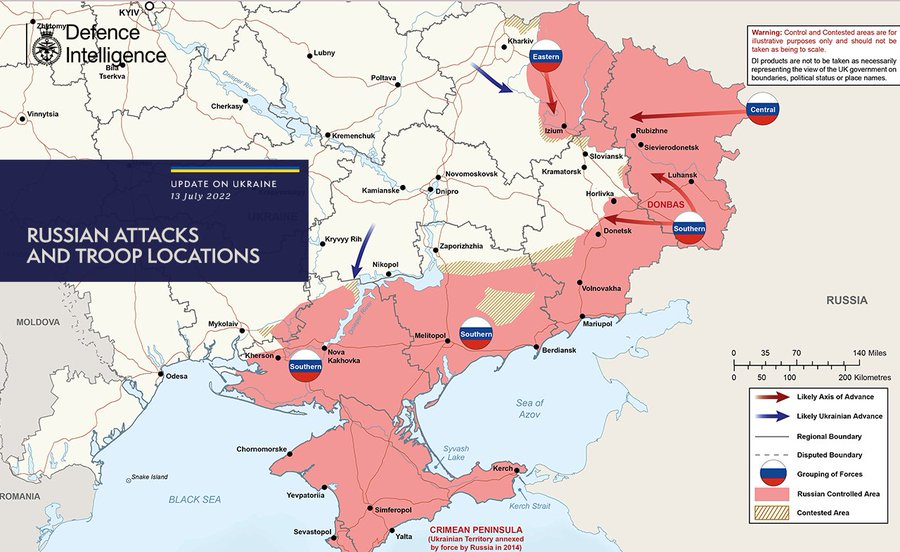 JLo is back in the news, again. This time it is Ben Affleck. Speaking of Hollywood stars, here is a fantastic photo of Brad Pitt promoting his new film, Bullet Train. On the upside, I am looking forward to seeing Heat 2, from filmmaker Michael Mann.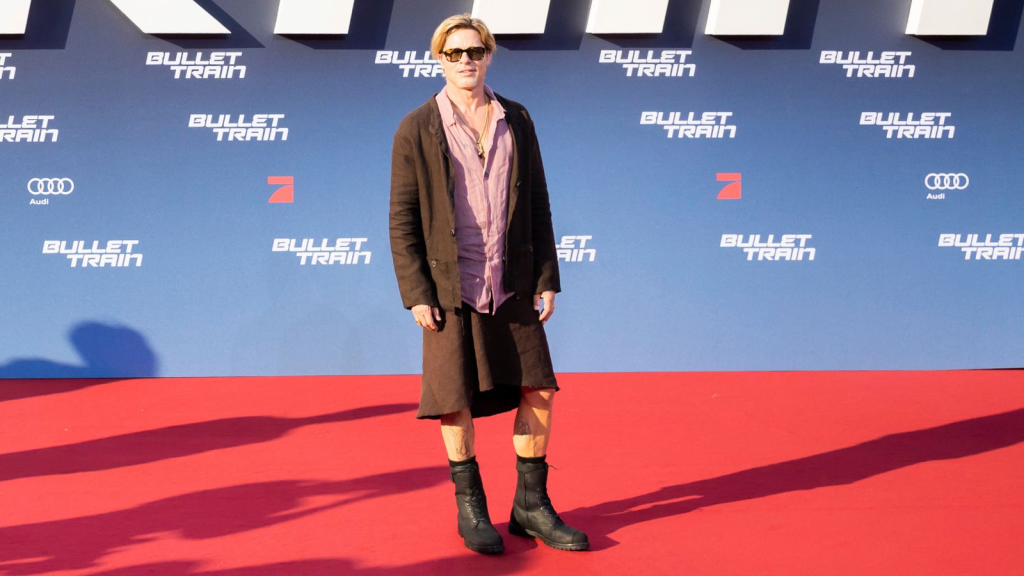 We are five weeks away from the college football season. Let's go!
One of the continued challenges of the tech sector is attracting and retaining their workforce. Take San Francisco for example: a third of their workforce is now remote, including massive Bag Area employers Google and Salesforce. The office vacancy rate in San Francisco is a still in the mid-20's and most real estate executives feel that number may climb. Combine these statistics with the ongoing exodus of California companies to Texas and there is no doubt that the Bay Area will look much different in the next five years. This trend is not new as many corporations have moved their headquarters out of California since the beginning of 2018. Texas seems to be the 'flavor of the month' for most California companies to relocate to with over three hundred moving to the Lone Star state.
Staying with the tech sector, I read that the social media app, Snap, is tanking quickly. Can anyone, in a few words, tell me why anyone uses Snap?
As discussed over the last two posts, the automobile world is changing quickly. Last week, Cadillac announced their high-end entry in the electric vehicle segment. They named it CELESTIQ and is sells for $300,000. The promo video is very sexy, and they have a reservations list if interested. 🙂
I stay completely away from politics but Vladimir Putin's visit to Iran last week cannot be good on any level. Was his visit to rebuff the United States?
Here is an example about competing for the entertainment dollar: last night in downtown Orlando, two soccer games scheduled on the same night at nearly the same time. Orlando City played conference-leading Philadelphia at Exploria Stadium and Camping World Stadium hosted a friendly between two massive Premier League clubs, Chelsea and Arsenal. The Chelsea-Arsenal match drew close to 70,000. Any guess on the attendance for the Orlando City match? Very unfortunate scheduling to say the least.
---
Since the very first tournament in 1930, the World Cup has traditionally been played in the summer, regardless of where it has been held. However, the decision to host the 2022 competition in the winter months of the northern hemisphere formed a key part of Qatar's bid. Despite long-standing opposition to departing from tradition, feasibility studies regarding the hot climate in Qatar, conducted by football's governing body (FIFA), concluded that the tournament could not be played in June and July as normal. As a result, it was decided that this year's World Cup would instead be held in the winter between November and December.
Fox holds the U.S. broadcasting rights to the tournament and has already started their promotional campaign with this very creative spot. The first of three promos stars Jon Hamm as Santa Claus, and it does not get any better than this.
Adios, pay it forward, be safe, and have a Funday Sunday!