The Sanctum Of The Supreme Court. Jailhouse Love. A Commitment To Our Troops. Remember Your Mom.
The information and detail confirming the authenticity of a leaked draft opinion written by Justice Samuel Alito is alarming. Justice Alito's draft opinion suggested that the Supreme Court will vote to overturn Roe v. Wade, the landmark case that made abortion legal in the United States. I will outline some possible ramifications of Roe v. Wade being overturned (with no bias either way), but for me I think we should all ponder on why Chief Justice John Roberts has directed the Marshal of the Court to launch an investigation into the leak. Ultimately, the most important aspect of this incident will be the final opinion itself, and its impact on Roe v. Wade.
Whatever you think about the merits of the draft opinion, the leak undermines the integrity and public trust of the Court. When I write "Court" I am referring to the highest court in our land, The Supreme Court of the United States. As if the dynamics of the continuing Covid-19 variants, the effect of the Russians invading Ukraine, and the eye-opening inflation and stock market are not enough, we now learn that an opinion from a Justice of the Supreme Court was leaked. Will the Justice Department go after reporters via subpoenas to find out the reporter's source? Possibly, but I would strongly doubt that any reporter will divulge their source.
Let us go through some of the detail surrounding Roe v. Wade. Whatever your stance regarding abortion may be, this U.S. Supreme Court decision, a 50-year-old ruling that "protects a pregnant woman's liberty to choose to have an abortion without excessive government restriction," the overturning of this ruling is certain to have some ramifications to ponder. Note: as part of my ethos with JustMyTake, I will state some possible outcomes should Roe v. Wade be overturned. Your opinion is valued, but no opinion regarding religion or politics will be part of my take.
While overturning Roe v. Wade would not criminalize abortion at the federal level, experts said it would be left to states to regulate abortions.
Many states are either considering or have already passed trigger laws that would rapidly curtail or outlaw abortion should Roe v. Wade be overturned.
One think tank estimates that twenty-seven states are likely to ban abortion once Roe v. Wade is overturned. These include Alabama, Arizona, Arkansas, Florida, Georgia, Idaho, Indiana, Iowa, Kentucky, Louisiana, Michigan, Mississippi, Missouri, Montana, Nebraska, North Carolina, North Dakota, Ohio, Oklahoma, South Carolina, South Dakota, Tennessee, Texas, Utah, West Virginia, Wisconsin and Wyoming.
An ABC News – Washington Post poll found that 57% of Americans oppose a ban after fifteen weeks. 58% feel abortion should be legal in all or most cases.
Clinics in states continuing to perform abortions would be overwhelmed with patients from states that limit access to abortion.
Texas has a six-week ban in effect and has made it a felony to have a medical abortion via a pill after seven weeks.
The socio-economic implications of abortion restrictions are vast. One study from the Turnaway Group found that people denied abortion had a four times greater chance of being below the federal poverty line.
Some states are evaluating ways to protect the right to abortion and will support out-of-state residents who travel for an abortion.
How will the U.S. political system respond to Roe v. Wade being overturned?
My personal take on abortion is not important. I read and hear viewpoints from both sides and just hope that any ramifications of this opinion and ruling do not continue to destroy the integrity of the United States Supreme Court.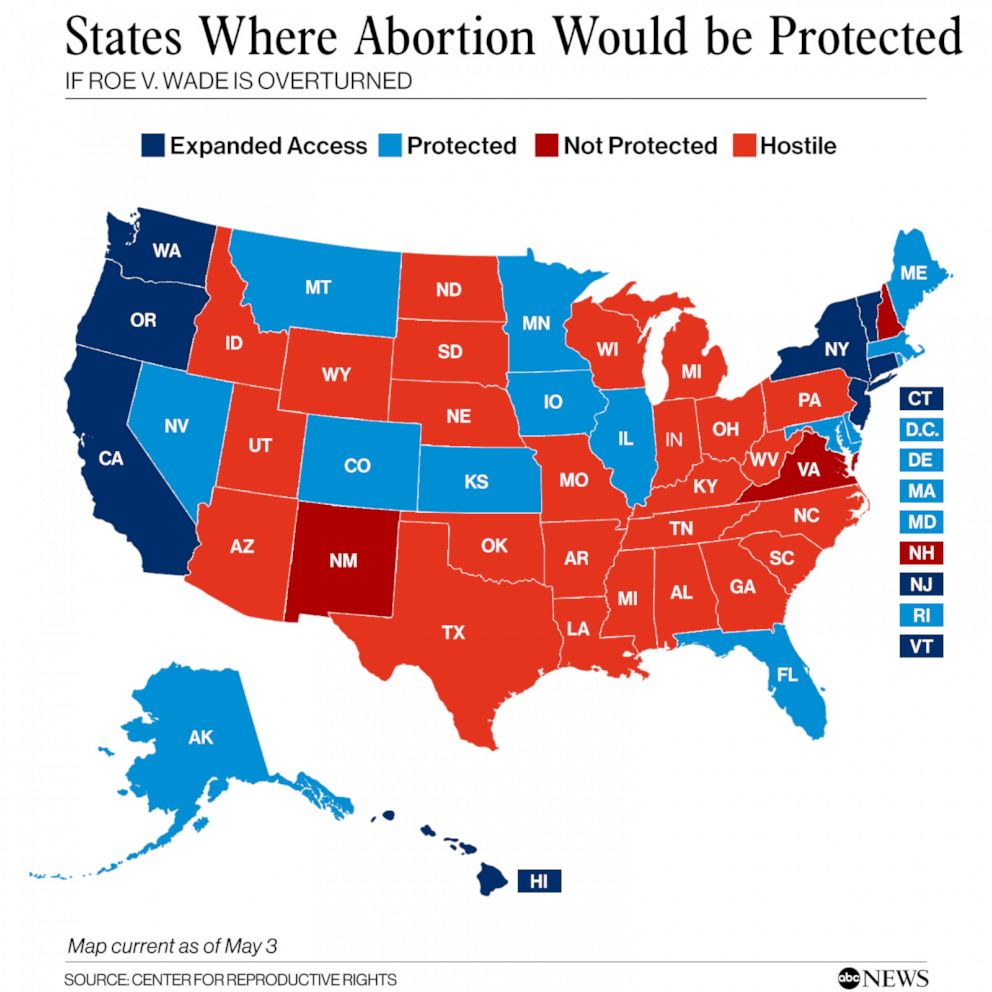 ---
Pay attention to Northern Ireland. With the ongoing ramifications of Brexit in place, Irish nationalist party Sinn Fein has won the largest number of seats in the Northern Ireland Assembly for the first time. This election is a milestone for a party long linked to the Irish Republican Army, a paramilitary group that used bombs and bullets to try to take Northern Ireland out of U.K. rule. My daughter, son-in-law, and I were in Ireland and Northern Ireland a few years ago. My feelings then and now vary but there is a discernible difference between Dublin and Belfast – in many ways. We had a fantastic trip that included the beautiful coastal town of Howth, a quick train trip from Dublin. We also experienced a "black cab" tour that taught us the history of Belfast, Sinn Fein, and the Irish Republic Army. That is a story for another time.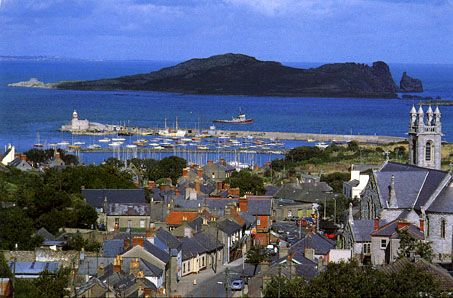 ---
We wonder where Netflix gets there ideas for a new series? Look no farther than the Lauderdale County Detention Center in Florence, Alabama. It is assumed that a corrections officer had a 'special' relationship with a murder suspect, who just happens to be 6'9″ and weigh 340 lbs. She helped him escape from the jail after emptying her bank accounts – and being months away from retirement. Call me crazy but this story has the same character attributes as another Netflix series, a.k.a. Tiger King. Seriously, does it not get any better than this?
---
The late Bob Hope had a lifelong commitment to U.S. servicemen and women. His visits to entertain troops began with World War II, and his travel, sometimes behind enemy lines, resulted in laughter and applause from our brave soldiers protecting our country.
Bob Hope went into enemy territory to do nothing more than entertain and lift the spirits of our troops. And while he was overseas, the comedian had no idea what kind of danger he was in. In fact, the Nazis tracked Hope, knowing that if they bombed the area he was in, they could also take out many Allied troops as well. According to war correspondent Quentin Reynolds, "Bob Hope and his troupe would do 300 miles in a jeep, and give four shows … One of the generals said Hope was a first-rate military target since he was worth a division; that is about 15,000 men. The Nazis appreciated Hope's value since they thrice bombed towns while the comic was there." Last week marked eighty years since Bob Hope first performed for our troops overseas. A brave man, a great entertainer, and someone not easy to replace.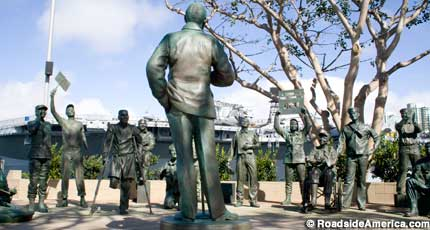 ---
Today is Mother's Day. Reach out, go see her, call her, or do something in memory of your mom. Larry David is the last person we want to watch provide his take on his mom…though he does make some good points with respect to her memorial.
Adios, pay it forward, be safe, have Funday Sunday…and HAPPY MOTHER'S DAY!