Some Short Takes – The Good, The Bad, The Ugly.
I received a good bit of feedback from last week's post. Most of it was positive, but some were not happy with my take with the virus situation. I don't watch the news, but I do read early mornings to quickly figure out what is, and what is not going on with this world. I appreciate everyone's feedback as I am looking for your take on topics I discuss.
---
As a follow up to last week's concerns with battling Covid-19:
Last week I did mention my confusion with the communication (or lack thereof) coming from the CDC, the W.H.O., and the National Institute of Allergy and Infectious Diseases. Since my last post the situation steamrolled, resulting in a Congressional hearing, with one senator and Dr. Fauci battling it out like it was some type of high school debate. Not cool.
As I have often mentioned, I try to wear a mask indoors, unless of course I am eating or drinking (which is often). I never understood how it was imperative to wear a mask but then it be okay to take it off when sitting in a restaurant. Don't get me wrong, I support the hospitality industry – so let's just keep that mask rule in place to ensure we keep restaurants open.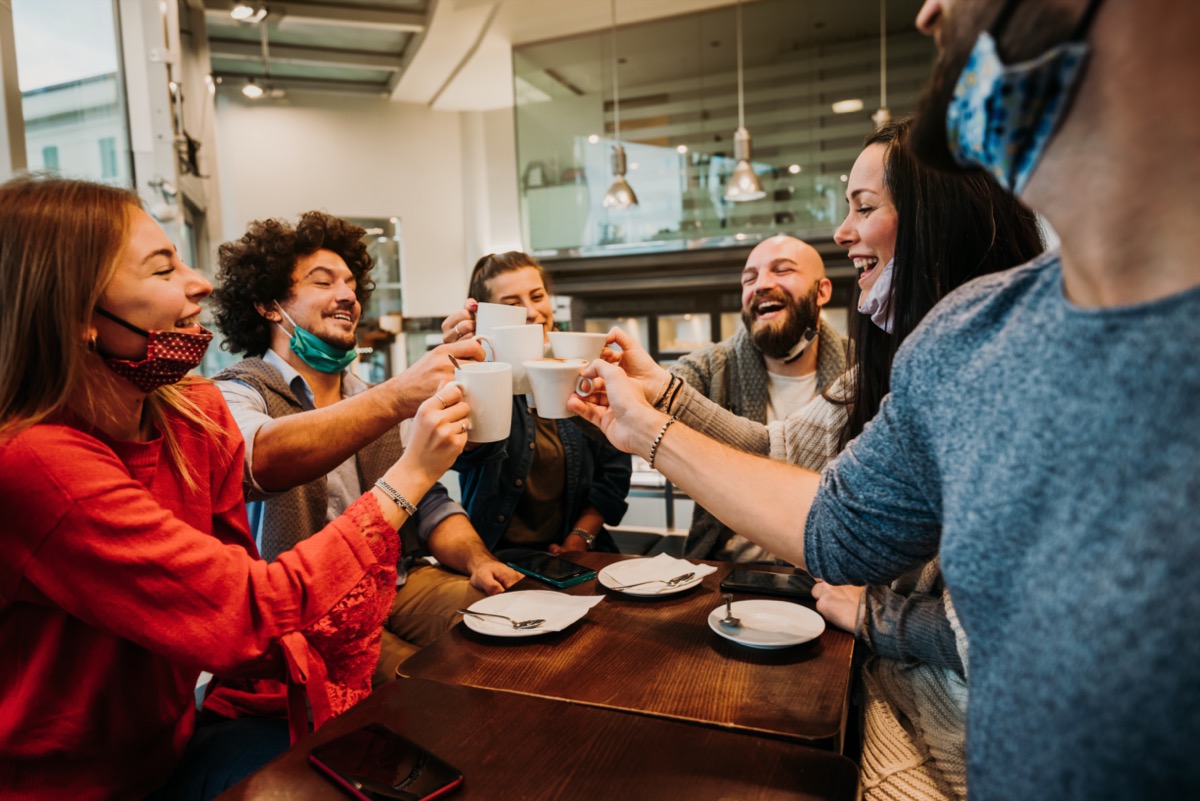 Early on in the pandemic, when the mask mandates were first initiated, the CDC was adamant that N95 face masks not be used. A complete pivot last week – with the CDC recommending that N95 and KN95 masks be used. Another confusing directive.
Some interesting news regarding Covid-19 last week: Researchers from Oregon State University announced that the hemp extract could help prevent and possibly treat Covid-19. Who would have thought hemp could make people feel better?
After promising that all Americans would receive test kits by mid-January, news broke on Friday that Americans will have access to order test kits online…starting January 19. The dilemma: some of the most severely affected by Covid-19 and the variants are the elderly. I am not generalizing, but are there not going to be major challenges for our elderly to navigate the internet and order their test kits? Sometimes I just have to level-set my thoughts, but this initiative is going to be problematic. Americans can go to a new website, covidtests.gov, to order the tests, starting January 19. Tests are expected to ship within seven to 12 days of being ordered.
Not surprising but still very disconcerting: "The faster omicron spreads, the more opportunities there are for mutation, potentially leading to more variants," Leonardo Martinez, an infectious disease epidemiologist at Boston University, said.
Novak Djokovic – I am a tennis fan and the Australian Open would be much better with you participating. With that said, your bulls–t is getting old.
---
A few takes from late breaking news:
What is Vladimir Putin's desired outcome with placing 100,000 troops on the Ukrainian border? Is he threatening war to prevent NATO from admitting Ukraine to the NATO alliance? Is Russia willing to generate propaganda and false-flag operations to justify a war with the Ukraine? To say the least, Russia is very complicated. I wonder what their government has spent to build up and sustain these 100,000 troops…while their economy is problematic led by a weak GDP?
Time is passing us by. It has already been ten years since the Costa Concordia, a passenger ship on a Mediterranean cruise, was steered too close to shore, hit some massive rocks, and partially sank near the Italian island of Giglio. I can't image the horror – on what was designed to be a very romantic cruise with ports of call we would all enjoy. Note: the ship's captain was found guilty of manslaughter and is currently serving sixteen years in jail.
Bloomberg and CNBC. I could care less about their political alignment. Their content and production is excellent. Bloomberg in the very early morning provides both financial and general news, live, and from around the world. I don't follow the bond market, commodities, or ETFs, but if you do want to catch up on the financial markets and the world economy, spend fifteen minutes on either network.
North Korea is testing hypersonic weapons. Most of us could give a rat's ass about Kim Jong-un and his bizarre behavior. That is until we understand that a hypersonic weapon can travel at Mach 5, or five times the speed of sound. North Korea with a missile system that evades missile defense systems. Just what the world needs right now.
I am unsure of how I feel about Navient possibly canceling $1.7 billion of private student loans. Sure, I know this will give some relief to many people, but what about all of us who had to pay off some level of student loan debt? Seriously, how should this be reconciled?
You have reservations about returning to your downtown high rise due to Covid-19, and the tragic building collapse in North Miami. You finally come to a level of comfort and move back in to that skyscraper. Days later, you find out that the building you have been living in is actually sinking into the ground and tilting as much as two feet north and west. Yes, this is reality at San Francisco's luxurious Millennium Tower. At fifty-eight stories, it stands 645 feet and has sunk 18 inches into the ground. Let's just go with a loud "No."
It is a comedy. It contains some incredibly funny lines. The writing and acting are tremendous. It deals with lessons learned. It even has a bit of romance. To keep the show with a level of authenticity, most of the production was done outside of London. Broadcast by Apple+, Ted Lasso, starring Jason Sudeikis and Hannah Waddingham, is incredibly entertaining. Ted Lasso is an American football coach who is hired to coach an English soccer club – and this video speaks volumes:
Adios, pay it forward, be safe, and have a Funday Sunday!