Get Me There Quick. No Tolerance. Buddy.
Two weeks ago I posted a take from my granddaughter's view of her future and the technology she will be experiencing as she progresses to her college years. I made reference to "Uber Air" and the trips she will be able to take from point-to-point. That 'future' is here as Lilium, one of many Vertical Takeoff and Landing (VTOL) ventures, will establish their first 'Vertiport' in the Lake Nona area of Orlando, Florida. As Lilium and other "air taxi" offerings expand their reach, I can see every major city benefiting from this service. One scenario to ponder: You live in the northern suburbs of Atlanta, Georgia and you need to get to downtown for events at State Farm Arena or Mercedes Benz Stadium. Driving from any northern suburb to downtown Atlanta any time of day is problematic, especially late afternoon to make it to an early evening event or game. Lilium's "air taxi" service would get you to a downtown Vertiport in a matter of minutes instead of the driving commute that at best, is a minimum of an hour. Vertiports and Spaceports and autonomous vehicles – will the regular airport be around fifty years from now?
---
Evidently it has been too long since some members of the U.S.A. gymnastics team exposed the sexual harassment and abuse they experienced from one of the team's staff members, Dr. Larry Nassar. The abuse of these young athletes was again headline news on September 15 as four of those former Olympic gymnasts testified on Capitol Hill – clearly and concisely communicating the details of how the U.S. Gymnastics Federation and the FBI had failed them. The entire nation, and world for that matter, listened to these four courageous women – explaining in detail how the FBI 'swept the Larry Nassar allegations under the rug.' The Capitol Hill session continued with Senate subcommittee members attacking FBI director Christopher Wray for the FBI's failure to carry out their investigation. You would think that this sad moment in the history of women's athletics and the failure of our legal system would have sent a message to all?
Obviously, the answer to that question is 'no', as last week players in the National Women's Soccer League (NWSL) went viral, exposing that their League office failed to act on allegations of sexual coercion and harassment by one of the league's head coaches. Emails reveal that in April, over five months ago, two players wrote the Commissioner of the NWSL to ask for an investigation into that coach -only to receive back a statement from the commissioner that she had checked her files and "the initial complaint was investigated to conclusion." Say what? A completely false statement as she had new detail from these two players that the abuse was continuing at the new club he was managing, the North Carolina Courage. How could the League executives not act on these serious allegations? Did the U.S.A. gymnasts not send enough of a message? Sickening to say the least.
I do not have a legal background, but my intuition tells me that FBI Director Christopher Wray, after that Senate subcommittee blasted him and the entire FBI for the failure to carry out the Larry Nassar investigation, will impose his will with the NWSL allegations – with a full-force investigation. The words conspiracy, coercion, and RICO come to mind. A federal case as this former North Carolina Courage coach crossed state lines with his team – and possibly RICO charges – yes, federal racketeering charges should the FBI find evidence of racketeering involving sexual exploitation. The NWSL, going forward, will come out of this serious situation a better league, with better leadership, and a heightened awareness to all that this treatment of their players will never be tolerated again.
Let's flip this negative situation with women's soccer around for a feel-good story. Last week, girls from the Afghanistan national soccer team, who were recently granted asylum in Portugal, had a surprise visit from the captain of the senior team. Farkhunda Muhtaj flew into the Portuguese capital of Lisbon for an emotional reunion with the girls' team last Wednesday. She is a professional player who from her home in Canada spent weeks helping arrange their recent rescue from Afghanistan. The girls, aged 14-16, and their families gathered on the Tagus riverbank and hugged and kissed Muhtaj amid smiles and tears. The rescue mission was called Operation Soccer Balls and took weeks to put together. Kudos to Ms. Muhtaj!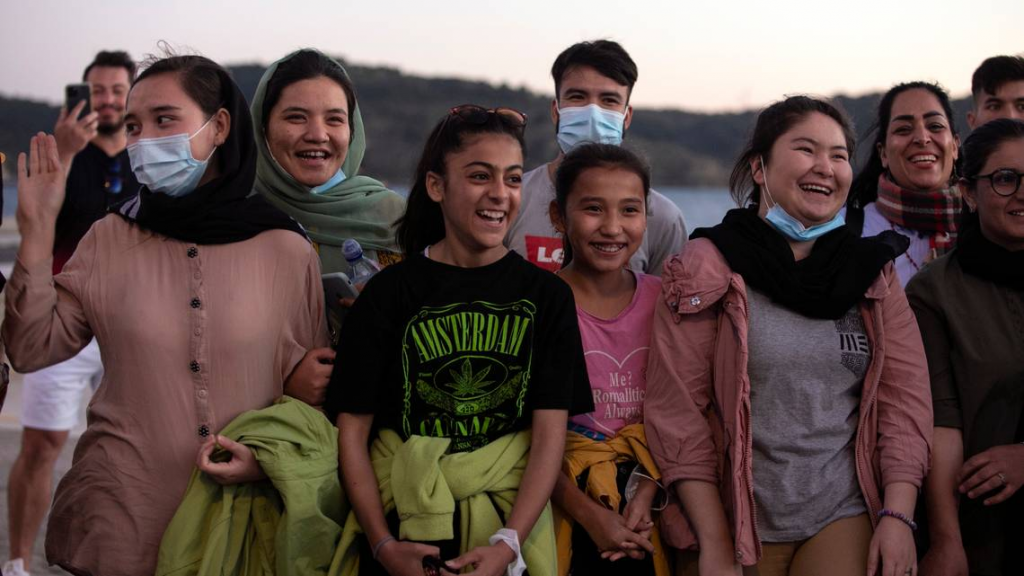 ---
I don't consider myself to be 'old school.' I embrace technology and have learned through many experiences to have a 'go-forward' perspective. With that said, a dinner last week turned into a fun but spirited discussion and debate regarding the greatest drummers of all time. I was the elderly statesman of the group, but because I enjoy all types of music, I was well aware of some of the drummers the group challenged me with. While I do appreciate the talents of Ben Thomas, Taylor Hawkins, Keith Moon, Neil Peart, and Jon Bonham (Rag'n'bone Man, Foo Fighters, The Who, Rush, and Led Zepplin respectively), I will put my money on Buddy Rich. Not because he was 'old school' – it was his incredible speed and drum stroke with the type of music played. Not metal or hard rock, but a semblance of jazz that just sounds great. I will say that the song 'Caravan' is a favorite of mine. To Ben L., a loyal follower of all music, who is your go-to for the best drummer ever?
Adios, pay it forward, be safe, and have a Funday Sunday!