A Futurist: "One who studies and predicts the future especially on the basis of current trends."
A visit to Beacon, New York, located 50 miles north of New York City in the Hudson Valley, is always a great trip for many reasons. My daughter and son-in-law escaped to this area, which reminds me of Blue Ridge, Georgia, after the pandemic. I get to spend time with them in this beautiful area but with all due respect, my real reason to visit is my granddaughter, Lennon. Now almost eight months old, she is a vibrant and happy baby, full of life and maybe a bit too inquisitive. Luckily for me, my daughter and son-in-law had a commitment they needed to attend to down in NYC, leaving me and Lennon to deal with a really nice Saturday afternoon and evening. As I hold, read, and play with her, I wonder what she is thinking about, but in particular what the world will be like as she grows up and has a family of her own.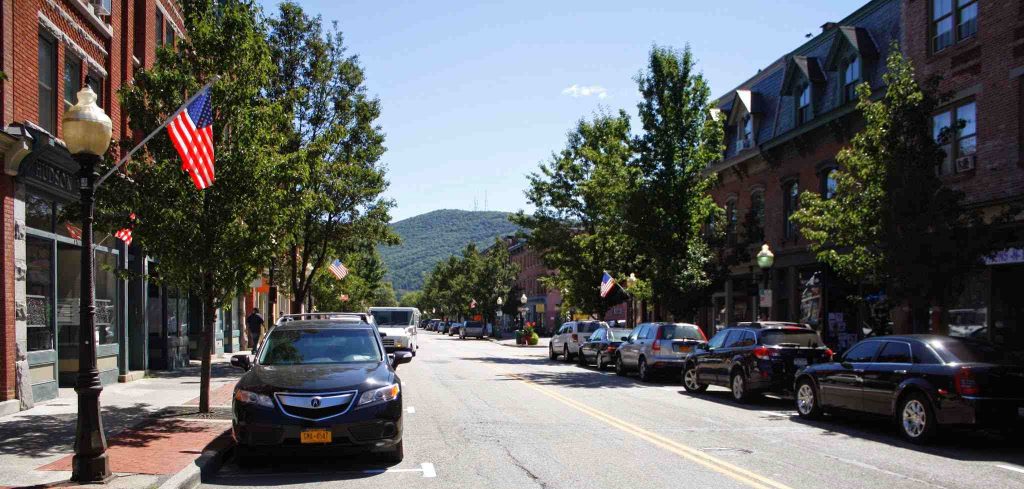 ---
School – how much of my schooling will be in-class, virtual or a hybrid of both? Will I ever really have school books or will I use my tablet/laptop to download all my reading and learning materials. Will I still have daily interaction with my teachers and classmates? Most importantly, what about recess?
My backpack – it is much smaller than the one my mom uses for work. Mine contains only a pen, a small notepad, and a thick lining material that charges my interactive communication devices (ICD's). My backpack is really light – I can barely pick up my mom's.
The school's transport vehicle is really quiet as it comes down the street. The transport vehicle sends a signal to my ICD which in turns makes my communication bracelet light up, alerting me that I have ten minutes until it pulls up to the queuing area on the corner of my street. As I place my bracelet next the central home hub (CHH), mounted next to the refrigerator, my schedule, including soccer and dance practice, are loaded onto my ICD as well as my mom and dad's.
The transport vehicle is autonomous, staffed by a transport vehicle experience specialist, who ensures we are seated, and our three-point seat belts fastened. I really like my school transport vehicle, but find it really cool that half the kids in my school are driven by their parents in either an electric or autonomous vehicle.
My parents took me on a trip to Long Island over the weekend. My mom told me that in the old days they would drive a car filled with gas and oil, and that the trip would sometimes take three hours from Beacon. For this trip we used 'Uber Air', one of the many air taxi services found around the New York metropolitan area. My dad actually takes an air taxi to and from his job in Manhattan, cutting down his commute to 15 minutes each way.
I am not allowed to watch 'regular' video content too often, but when I do, I take one of the rollup screens outside on our deck and usually divide the screen into two of my favorite shows. My dad showed me a photo of this huge box that was called a television – I'm really not sure why those video content screens needed a box in the first place.
Last night my dad was watching his personal video content screen while he was grilling some salmon. He told me that the U.S. Central Command, located in Tampa, Florida, had deployed 1,000 more drones to the Middle East as conflicts again were instigated by terrorists in the region. My dad also told me that at one time there were thousands of military troops, as well as ships and equipment deployed for these types of conflicts. Those days for the most part are long gone as the drone operators sitting in Tampa simply use their joysticks to destroy all enemy combatants.
My mom told me that my dad is planning a big trip for my high school graduation. We are going to the New York Spaceport, located right next to the regular LaGuardia airport. For my gift, he is going to allow me to pick a space flight from one of many space transport companies. My dad sent information to my ICD, that allows me to pick and choose the destination I want. I think for this trip, I want to fly around the earth a few times – it is a two-hour trip but will only cost my family $5900.00.
Unfortunately, the video visit to my doctor was not a great one. I need a medical procedure, but the doctor reassured me that the 'laserscope technology' will barely leave a scar. The cool thing is that I get to use an air taxi again as it will pick me up at the air taxi stand down the street and land right next to the healthcare hub. The entire 'laserscope' will take only ten minutes and the recovering time should be a few hours only.
Every generation is different. Every family dynamic is different. I am looking forward to Lennon and how she grows up in a very interesting world.
Adios, pay it forward, be safe, and have a Funday Sunday!