A Year Of Infamy. 100X The Speed Of Sound. Box Jacking At Its Finest. Speaking Of Ridiculous. Let's Play! Larry Made Us Cringe.
Last Wednesday marked one year when the sports world shut down. Led by the NBA stoppage, the onslaught of Covid-19 led to the temporary end of competitive sports. With that said, factoring in all the issues with the pandemic, it was amazing that the Major League Soccer restart was back four months later with that infamous tournament in Orlando. A tournament that gave all of us hope that with a massive spend and tight protocols, sports once again could give us some television viewing pleasure. The NBA followed with their "Orlando-based season" and at whatever level, live sports on television got many of us through a very difficult year. A year to both remember and forget.
An asteroid as wide as the Golden Gate Bridge is long will hurtle past Earth next Sunday. The bad news: this asteroid's speed and velocity, if colliding with our planet would be devastating, especially if it hit near a highly-populated area or the ocean, where it could create a tsunami or vaporize enough seawater to cast a haze over the entire planet. A bit difficult to comprehend, but as a comparison a plane flies at 575 miles per hour, the International Space Station at 17,000 miles per hour and this FO32 asteroid at 77,000 miles per hour, or 100 times the speed of sound. The good news: though NASA scientists call this a "near-earth" pass, this massive rock will actually come no closer than 1.25 million miles from earth, which obviously poses the question why it is deemed a "near-earth" experience?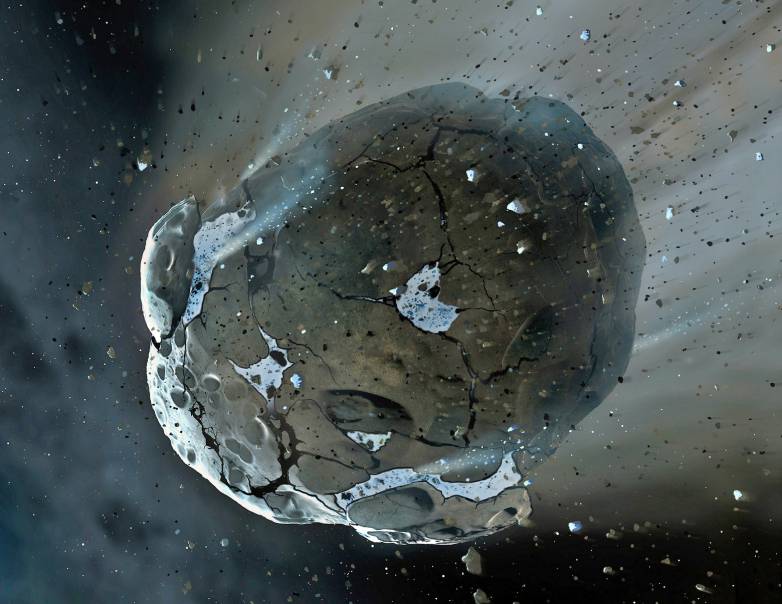 I have always appreciated and enjoyed the creative world. I have lived it for most of my business career, along with the engineering, production and installation process that follows the design development phase. I came across a construction process called box jacking reading about Florida's Brightline train service, which is in the process of building their railway system from Miami to West Palm Beach to Orlando, and hopefully to Tampa. In theory, box jacking is a well-established means of engineering culverts or tunnels under highway overpasses, rail embankments or waterways to accommodate road or rail traffic.  Brightline has enlisted the box jacking methodology to save immense time with creating tunnels under overpasses. What usually takes many months or years to accomplish with traditional burrowing methods can now be cut in half using box jacking. Used in Europe for many years, box jacking has recently been employed in the United States, most significantly in the Boston area. The animation below is a bit wonky, but it does simulate the process of pushing massive concrete structures inch by inch under an overpass. Not simple, but a much faster way than conventional methods.
As I mentioned last week, I can be tough on many issues and I am sensitive to any type of discrimination but this aversion to everyday culture is ridiculous. Calling out Dr. Seuss books as racist did not sit well with me and now I read about a very 'high-end' private K-12 school in New York City that has gone way too far. The school (name withheld) has produced a 12-page guide for their students and staff that demands they use more "inclusive language" – their effort to explain the school's mission of inclusivity. As an example, one part of this 12-page guide tells students and staff to stop using the terms "mom," "dad," and "parents" – because these words make too much assumption about a student's home life. While I understand children live in a myriad of home circumstances, the school now recommends the use of terms "grown-ups," "folks," "family" or "guardians" as alternatives to "mom," "dad" and "parents." It also suggests using "caregiver" instead of "nanny/babysitter." This is insane and this "sensitivity at all cost" is not a good thing. As if our youth don't have enough socio-economic issues to contend with….they now need to learn a new way to discuss their family support system. Insanity at best.
Major League Soccer is back. The League announced the season and home openers for each of the 27 teams last week – and will follow up with the season schedule by the end of the month. I don't envy the League's scheduling staff, as they still are dealing with the national and state protocols with Covid-19, while trying to prepare a schedule that is competitively balanced. One great opening weekend matchup sees Atlanta United visiting Orlando City the afternoon of April 17. For many reasons this opener should be great fun to watch due to their long-standing rivalry and the return of Orlando nemesis Josef Martinez. Depending on the League and the State of Florida, Orlando City will hopefully announce a level of fan capacity soon. Though Orlando City lost a key striker, Darryl Dike, to a loan with an English Premier League team, they have made some key additions to their player pool. Look for Orlando City and Atlanta United to be on top of their conference standings this year.
I have exhausted the topic of sensitivity. Classic movies being called to the carpet, schools dictating how their students refer to their home lives, and anything else that sets off our "sense of sensitivity." The dilemma is that some of the funniest people on earth used their "insensitivity" as a platform for comedy. What would we have done without the crazy Don Rickles? What about the numerous scenes in the Blazing Saddles movie? Did we all not laugh hard at Rodney Dangerfield's comedy? All of us: black, white, green and purple, laughed out loud at Leslie Nielsen in the movie Airplane, as he abused everyone from air traffic controllers to nuns. Richard Pryor, pound for pound the best standup comedian ever, abused every race, religion and nationality and WE ALL LAUGHED hard at his content and amazing delivery. While we need to keep racism in check, we don't ever need to go away from raucous comedy. Larry David in the HBO show Curb Your Enthusiasm made everyone cringe – in every episode. He was brutal with everyone, and we all watched and cried laughing at him being a total moron. Please don't get me wrong. There is a time and place for everything – and racism has NO place in our society. Just watch Larry David in this classic scene with him visiting a lemonade stand. OMG.
Adios, pay it forward, be safe, have a Funday Sunday, and ENJOY DAYLIGHT SAVINGS TIME!