Non-Chain Support. An Eclectic Dining Experience. Temperature Perfect. Captain's log, StarShip 12.10.2020. A Super Cool Cookbook.
There is light at the end of the tunnel. The FDA and CDC approving the Pfizer vaccine for emergency use will hopefully, in a few months time, start to bring us to a better level of normalcy and the ability to socialize with a bit less stress. When you do decide to venture out with your family and friends, I implore you to spend wisely. I am not talking the amount of spend but simply where you decide to spend your money. Why am I so adamant? Take for example the restaurant devastation due to Covid-19: according to an October 2020 report from the National Restaurant Association, nearly 1 in 6 restaurants (representing nearly 100,000 restaurants) are closed either permanently or long-term; nearly 3 million people tied to this hospitality sector are still out of work.
With all due respect to anyone who owns or is employed by a 'chain' restaurant or store, I think it is very important to support the 'local'. Whether it be the family-owned clothing store or restaurant, it is incredibly important that our spend be very focused to help get these small and local businesses and their employees reengaged. I for one feel like there is tremendous pent-up demand with people wanting to socialize and shop, and I am hoping that the majority of our spend stays with the small business entities. A good example is Amalfi, located in Roswell, Georgia. In my opinion, Chef Anna is the best Italian chef in Atlanta. The food, along with the always entertaining proprietor and staff, make Amalfi a must go-to in Atlanta.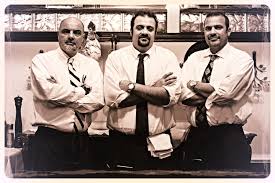 ____________________________________________
Regarding keeping it local, it is great to see how some (not enough) restaurants have not only survived the pandemic, but due to being smart, lucky, and creative have been able to transform and pivot their restaurants. One good example is the Orlando restaurant Maxine's on Shine, where owners Maxine and Curt Earhart went into quick action to both protect their employees and customers and actually expand their capacity. These two are eclectic, a bit bohemian, and loved by their patrons. When you are in Orlando, and want a bit of a change-of-pace dining experience, I highly recommend Maxine's. The video below shows off what they did with Maxine's on Shine:
https://www.mynews13.com/fl/orlando/news/2020/08/10/restaurant-owners-take-socially-distanced-dining-to-a-new-level-in-orlando-florida
__________________________________________
Back in the summer, I mentioned way too often the uncomfortable (yes, I wrote Sub-Sahara Africa hot) weather in Central Florida with temperatures in the mid-90's and the humidity above 80%. I often forget that Florida offers, between the months of November through April, incredibly great weather. The daily lows in the 50's or 60's and the highs in the mid-70's are amazing and welcome after the long period of massive warmth. The 'winter' skies yield a sunrise with color and depth that is fantastic. Maybe the coast of Maine is a good place to go between May and October?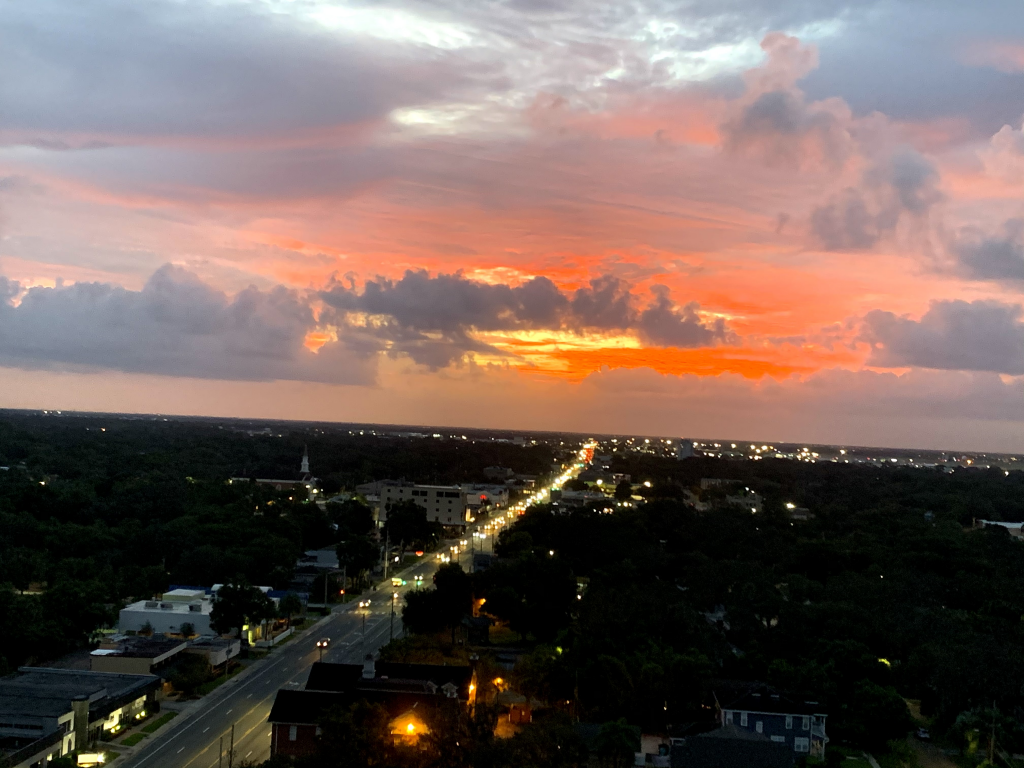 _____________________________________
I enjoy everything about the space program. My depth of understanding space flight is very limited, so could someone please chime in and explain to me how this is possible (realizing that I still don't comprehend how an airplane takes off). This was the SpaceX 'Starship' launch, with its ability to hover, and vertical landing. It did explode on landing but don't miss out on the reality of what this video shows:
________________________________________
I have known Matthew Martin for over twenty years. As an associate he was the lead creative on a project we worked on for the Sears Tower in Chicago. Named ChicagoWorks, the $20M project included a $3.9M design fee. Matthew's background yielded an incredible Sears Tower experiential experience that the owner, TrizecHahn, fell in love with. We were able to fulfill the design deliverables – but as Matthew was at the San Francisco International Airport, ready to board the flight to Chicago to present the final design and proposal, his flight along with millions of others was cancelled due to the tragic events of 9/11.
Almost twenty years later, Matthew and I reconnected as he also lives with his family in Orlando, Florida. His background and experience include stints at Disney and Universal in senior creative roles. His latest endeavor is a fantastic book, Every Dad Can Be THE PANCAKE KING, a super cool cookbook for dads and dudes. Here is an excerpt: A decade in the making, "Every Dad Can Be The Pancake King" is finally here! The pancake cookbook for dads and dudes that is part Mystery Science Theatre 2000, part Diners Drive-ins and Dives, part Best Damn Sports Show, part travelling architect's sketchbook, and all Fun Father. This book helps dads connect with their kids, discover new things, and learn about cool places to go, all the while being a healthy, frugal, delicious, easy-for-guys recipe book on the art of making pancakes. An amazing gift to give your dads and dudes on Christmas. For those who have the guts to choose, I submit that every dad can be the pancake king. To see details go to www.thepancakekingdom.com .
Matthew showed me the book last Wednesday – incredibly different, educational and fun. In my opinion, a great holiday gift for all dads and dudes.
Adios, pay it forward, be safe and have a Funday Sunday!