It Will Happen and We Will Be Back.
The Triple Crown – I only watch these three horse races every year. That adds up to only a few minutes of racing. Last year we watched the Kentucky Derby at Thacher Winery in Paso Robles, CA. They throw an incredible Derby party – with attendees dressed in their horse racing best. The two minutes I missed, we all missed, from Churchill Downs last Saturday . . . a really tough circumstance only one year later. The Kentucky Derby is rescheduled for Labor Day weekend – let's hope that the race can happen.
Pedestrian-only Promenades – I miss street fairs and the art festivals where the streets are closed down. As states start to reopen and move from phase to phase, maybe more cities will allow restaurants and stores to use the streets to keep people social-distanced? I know of a few cities making this happen – my first thought is Canton Street in Roswell, GA and Park Avenue in Winter Park, Florida. It is not rocket science. Close down the street, let restaurants seat more people, and keep the six-foot protocol in place. With warm weather around the corner, there are probably hundreds of streets across the U.S. where this should happen. A note from yesterday: Orlando Mayor Buddy Dyer announced changes to city codes to help local businesses reopen under new state guidelines, including allowing restaurants to turn parking lots and sidewalks into outdoor seating space. 
Inspiration – It started with my father, who influenced and motivated me in many ways. I was also lucky to have coaches who gave me the opportunity to learn and play a sport a many levels. Lou Confessore ran the soccer club I played for and was also my high school coach. Others were Herb Dunning, James Gilbert, and Bob Warming…all of them great coaches. As a youngster, a huge inspiration to me was Don Shula, the head coach of the Miami Dolphins. At an early age, I learned what the word pivot meant in the sports and business world. By pivot I mean the a total operational pivot from his predecessor. The Miami Dolphins first coach as an expansion team was George Wilson. Owner Joe Robbie hired Coach Shula to replace Wilson – and the change in culture, from the practice field to the sidelines was amazing. Coach Shula, at a relatively young age, took the Dolphins to Super Bowl wins in 1972 and 1973. That's just one remarkable feat from Shula, whose 347 wins are a record for an NFL coach. Shula, the coach of the only perfect team in NFL history, passed away last Monday at the age of 90. His command and control of the entire organization was amazing and his success with the Dolphins put the city of Miami on the sports world's map. RIP Coach Shula – you will be missed.
Brooklyn Cafe and Amalfi. Located in north Atlanta, these contemporary cafes are a no-miss place for dinner and/or drinks. From the time you walk in, you immediately feel like these restaurants could be ones you find in Chicago or New York. Definitely frequented by their regulars, their main bartenders know what you drink and what you usually order for dinner. Plaques on the bar at Brooklyn Cafe honor their legendary patrons – something you don't find too often at an upscale eatery. Salvatore, the proprietor and personality of Amalfi, has the tough Napoli demeanor, but he is full of life and loved by his regulars. Dining at his bar is always a great experience. I am hoping that they are holding strong during this difficult time.
Atlanta United and the season. I don't need to explain this to most. Even people who are not fans of the sport are hooked once they attend a game at Mercedes Benz stadium. It is different, it is fun, and the game is only two hours long. It will be back – with or without fans in this fantastic stadium.
Live Music. Any live music, whether it be at an amphitheater, a concert hall, or at the local dive bar. With outdoor seating areas opening up in most states, let's hope that we get to enjoy live music soon.
Blue Ridge, Georgia. This North Georgia town has it all. Great cabins, easy and challenging hiking trails, a good variety of restaurants, bars, and shopping, and a beautiful lake. Lake Blue Ridge and the marina are a great way to end the day after a long hike or boat ride. The marina has the Boat Dock Bar & Grill with beautiful views of the lake and usually some good live music. "A Sunny Spot for Shady People" – absolutely! I hope I can visit soon.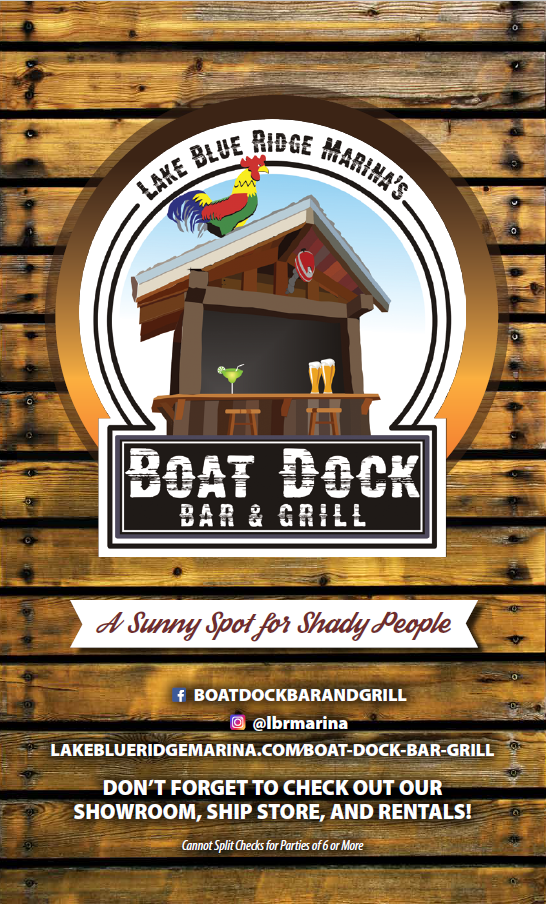 Most importantly: Today we celebrate all moms on Mother's Day.
Adios, pay it forward, and stay safe!